It's Wednesday again, and you know what to do! Grab a button, link up, and get that weight down!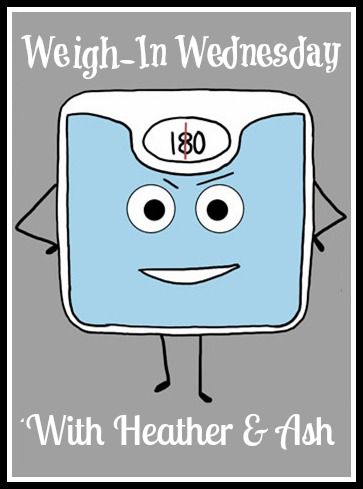 This weeks number?
I've spent a couple weeks cheating on my diet. I'm still trying to make sure i log every little thing that goes into my mouth, even if I have to guesstimate. I've gone over my calories for the past two weeks, and quite frankly, I've been lazy. I've also enjoyed just about every little calorie I put in my body! lol I'm jumping back on track this week, and so far, I'm doing okay. I meal prepped on Friday night...
and I'm ready to go! There
are
were 15 meals in that fridge and there is NO EXCUSE to go off track. I've even got healthy snacks going on too! These are my new (easy) favorite:
But this is my favorite to make at home, right before bed...
That's dark chocolate covered, frozen banana slices, with some fat free cool whip. YUMMY!!
We've gotten more snow this year than we have previously, which has resulted in more snow days than normal. I'm lucky enough that sometimes the boys stay with their grandparents the night before in preparation, or Darrell has (most of) the day off and can keep them. Today, I am home with them.
That's a one hour time lapse on Sunday ya'll...
I was a little worried that I'd go off track today, but I've actually don't really well... and even gotten in a one hour yoga session.
This girl feels SOOOO much better now.
Also, do you remember the last NSV I had? Well, here's the "uncovered" photo of the same pants...
Still gross... but it's so much better. :)
And because this is the funniest thing I have seen in a while... Enjoy!
Here's to another healthy week, ladies and gents! Lets make this year count!