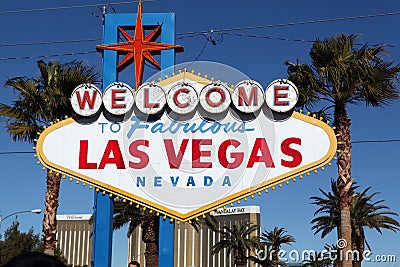 It's that time!! Whoot! I'm leaving on vacation tonight, y'all!
Me and my honey are Las Vegas bound and I couldn't be more excited! With all that has been going on... and work... and stress... and kids... and diet... and ball... Yup, I need a break!
At this time tomorrow, I'll be waking up to the sights and sounds of Sin City and I won't have a care in the world! We've got the room booked, most meals already purchased or vouchers for free (thank you MyVegas) and the concert tickets are bought! I am so looking forward to this laid back trip.
We've done most things in Vegas since this will be our third trip together (my fourth), but don't get me wrong! Vegas is always changing and there is ALWAYS something new to do or see... For instance...
It opened in March, and it's supposed to have some amazing views. I'm NOT a fan of Ferris wheels, but I MAY attempt this one. You see, my fear is falling, not heights. These "pods" are supposed to be fully enclosed and able to house 40 people at a time... SURELY I can't fall out of it. However, at $30ish dollars a pop... It may or may not happen.
There is also the above referenced sign... all these years of going and I still haven't seen that damned thing! We're hoping that this is the year for it! Did you know that there is a
WEB CAM
you can view of the sign all day? It can get pretty interesting sometimes! lol
And speaking of web cams...
Here's
one where you can watch the exact view that I'll have from my room! It's not LIVE, but it refreshes every so often to a new view. Seriously. The camera is right above the room we stay in and you CAN NOT beat that view. I can go to bed watching those every night this week and I will NOT get tired of it!
Fitness/Health wise this week... I'm kinda on vacation. But, I'll be doing ten times as much walking as I would EVER do at home. I'm really hoping that offsets all the yummy goodness that I will be consuming! I plan on logging as much as I can, I plan on continuing my protein shakes and vitamins in the mornings, and I plan on keeping track of just how many miles I will walk in one short day. I also plan on weighing in when I get back, just to see how damaging a week of vacation can be to your diet, kinda like I did at Christmas,
here
and
here
.
If you'd like to read more about what we're planning for this trip, you can check out
this post
that I did back in March. If you've got questions, I've probably got answers! I'm a Vegas fanatic and would love to go back time and time again... all in the same year.
Also! Don't forget about the AMAZING giveaway that Alicia over at
BrewMama
is doing right now! 18 wonderful women (myself included) have pitched in some awesome fitness gear to win and you seriously do not want to miss out on this. you can enter
HERE
on my original post, or
HERE
on Alicia's page! GOOD LUCK! She's featuring all of the bloggers that went in on this giveaway the past couple of days and my day happens to be today... Hop on over there and read all about it!
AND- I've started a
Facebook
page for anyone that's interested... like me up! And a new
Twitter
account too... so you don't have to read all my personal complaints or gripes! LOL Still on MyFitnessPal as well- NickoleM123 and
IG as NickoleM123
- I haven't made an account for the blog as of yet... Check me out, subscribe, like, whatever ya wanna do... I appreciate each one of you! You inspire me to keep going and to keep blogging!
I guess that's all I've got for now folks... I've got lots to do before we leave tonight, so I need to get my butt in gear!
Have a great week ya'll! I'll be landing back in good ol Oklahoma on next Monday night, so there may be a re-cap on Tuesday! :)