It's that time of the week again! Last week was TERRIBLE for my diet, and it was completely my fault. I had several "cheat" meals... but in my defense, most of them were after I ate healthy the rest of the day. I'm calling it a "reset" week for my metabolisim. I had dropped my calories for about 3 weeks, and so last week it didn't "limit" myself as much. This week, I'm back on track and ready to go.
Here's this weeks weigh in:
I'm up .2 from last week, and I'm okay with that. Cause with all that food I ate last week... It could have been way worse.
I'm linking up once again with Ash & Heather, here: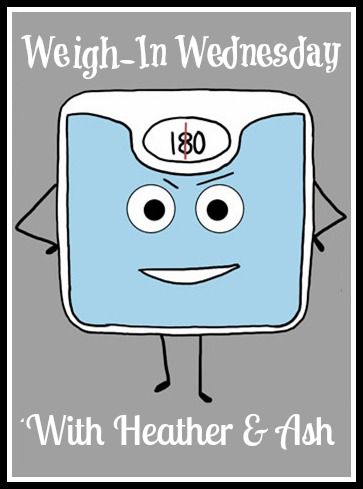 And with Nina as well!
Enjoy your week an lets get back on top of things!