Its another Friday, so it's another LinkUp... I thought I'd try a differnt one today, and we've got Emily over at
Beauty and the Greek
with this Favorite Things linkup...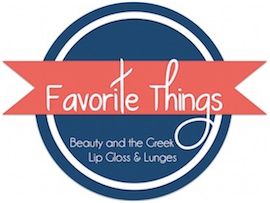 A few of my favorite things this winter...
1- THESE MOCCASINS! I know I've brought them up
before
, but seriously... In. Love.
2. Meal planning. This is my first attempt but my last attempt at getting healthy! I'm GOING to do it this time!
3. The best flavored chapstick EVER... SAnta was good to me and brought me 4 more tubes in my stocking!
5. These big boys... 32 ounces of Rice Krispie Treats!
Have a great weekend everyone!