I'm a little behind on blogging lately (shame) but I'm back with my Weigh in Wednesdays with the following fellow bloggers.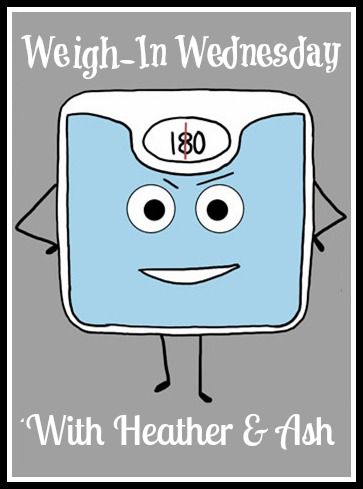 Hope Nina likes up today, or I'm sending you for nothing! LOL
Make sure you stop by their blogs and give them some love for offering one more accountability step!
So, here's the weight for the week
While I know any loss is a great loss, one pound is a little discouraging. HOWEVER, I do understand that I had a cheat meal just yesterday for lunch. (Beef Taco salad, with chips and *gasp!* cheese dip) AND I'm still not active. Please SOMEONE motivate me! I've had a lot on my plate the past couple of weeks.
Kids and all the world that surrounds them, work has been crazy, The whole Jury duty thing and not knowing whether or not I'll be at work the next day, appearing for Jury duty that they cancelled and just expected you to know about, and, I'm in the process of selling my beloved Jeep. *sadface*
I love her. But she's just not practical I suppose. I bought her a year and a half ago to go hunting and to go to the lake in. But now, the kids go with me, so there isn't any room for my hunting stuff. And since Darrell has moved in , I don't even have the passenger seat to put stuff in either. So... I'm buying a DIFFERENT Jeep Wrangler! :-D It will be an Unlimited, which means it has four doors (NO MORE LIFTING THE HEAVY KIDS!!) and will have cargo area! It also still has the removable top and doors, and will still be four wheel drive, so it will still be good for the lake and hunting. WIN/WIN in my book!
I also have a Non Scale Victory today: I don't have as big of a muffin top today in these jeans! WIN!!
Hopefully I'll be able to do another post this week. Stuff is just crazy right now!
www.theninashow.com