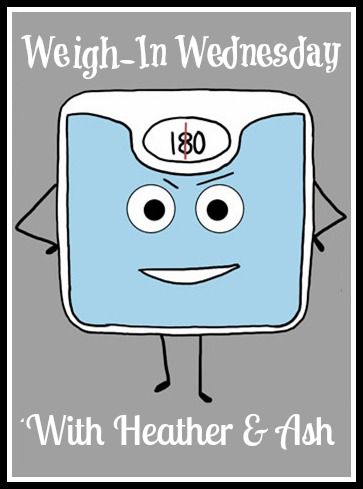 It's Weigh in Wednesday again and today, I've found myself wondering why I do this. I know I need the accountability, and that in itself should be enough- but still, why?
Why have I put myself out there for all the word to see (even though no one actually reads it unless I do a linkup with a group that has already been put together) and why have I put my "big number" out there for all of you to gasp at? It's a huge number. To me. It's several huge numbers. That I promised myself that I would NEVER see, 7 years ago. And yet, here it is. And it's been around for way too long. Here she be...
I've lost 3.6 lbs since last Wednesday, and a total of 6.4 lbs since starting on January 2nd.
That's a good loss for two and a half weeks. And my LoseIt! App is set to suggest calorie intake for a 2# a week loss (suggested healthy loss)... so I guess I'm doing better than suggested. I still have a long way to go and still need to get back in to a regular exercise routine.
What motivates you to weigh in every week and post a weight that you're ashamed of? What motivates you to exercise? What makes you accountable for the workout? SOMEONE needs to call me every morning and tell me to get my ASS OUT OF BED!
Happy Wednesday all! Hope you enjoy this midweek hump!